Congratulations to the winners of the 2023 Youth Philanthropy Contest! We look forward to seeing your projects come to life and make our community an even better place to live.
Sister Pact (Kinley and Emery Cleveland)

These sisters will create inspirational T-shirts to hand out to people experiencing homelessness, to provide additional clothing and brighten their day.

Comfy Cancer Care Bags (Sophia, Jonah, and Ruby Thone)

They will help

 patients with cancer feel supported and know they are not alone in their fight by putting together and donating care bags for patients at the Carson Cancer Center.

Little Pantry (Needles & Nails 4H Club)

The Little Pantry is a complement to our local food pantry that can be accessed 24 hours a day for giving or receiving food and other necessities in Hartington.

Survival Guide (Colton and Hunter Gadeken)

These brothers will create a guide full of safety tips

so kids can learn important safety and survival skills.

Blessing Bags (Callum Skiff)

This young man will make blessing bags (gallon sized bags filled with items like snacks, water, tissues, socks, gloves, toothpaste, toothbrush, food gift cards, etc.) to hand out to people in need.
For reference, here are the Youth Philanthropy Contest Guidelines [pdf].
Important Dates for 2023 Contest Winners:
What is this?
The Youth Philanthropy Contest is an exciting opportunity for youth and young adults to use their creativity, compassion, and love of their community to make a difference.  We want people from Kindergarten through age 25 to ask themselves this question: How can I make a difference in my community?
Applicants will submit their best ideas to change the world, right here in their own backyards.  Contest winners will receive up to $1,000 to implement their projects!
What do you mean "make a difference?"
We are looking for projects that help our community grow and change for the better and are "philanthropic" in nature.  Philanthropy is a big word but it can be easily understood as "giving of your time, talents, and treasure for the benefit of all."  Here are some questions to help you think about ways to make things better in your community: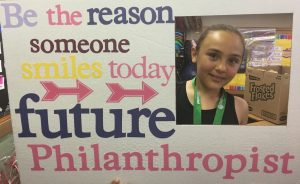 What do I care about?
How can my caring help others?
What in my community needs fixing?
What would make my community a better place?

Your idea could be something you've been thinking about for a while or a totally random spark of inspiration – as long as it benefits others.  You could save something, create something, or change something.  Tell us about your best idea for making a difference!
What kinds of ideas qualify?
We're looking for philanthropic projects that: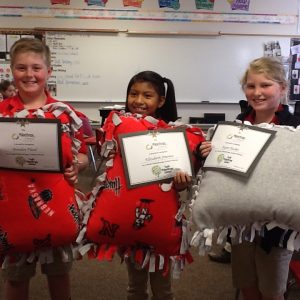 Have a positive impact on the community.
Can be completed by October 1st of that year.
Take place in Northeast Nebraska.
Are charitable in nature (which means it must focus on serving the public interest or common good).
Directly involves youth in the project work.
Do I have to do this by myself?
Not unless you want to!  You can do a project on your own, with friends, or as part of a class, club or group.  The contest has five different age-based categories for youth, so find the one that works for you.  Up to ten total projects will receive up to $1,000 to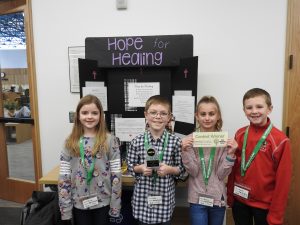 complete their community project.  If you add it up, that is up to $10,000 worth of great things that will be happening to make our community a better place.  See where you fit in below:
 Kindergarten – 4th Grade
5th Grade – 6th Grade
7th – 8th Grade
9th Grade – 12th Grade
Young Adult (through age 25)
**If the group has various ages of youth, the age group is determined by the age of the oldest person participating.
If you have any questions, please contact us at youthcontest@philanthropycouncilne.org
_________________________________________
The Philanthropy Council of Northeast Nebraska is an account of the Norfolk Area Community Foundation Fund, an affiliated fund of the Nebraska Community Foundation.