The Philanthropy Awards shine a light on the best of our community.  Each fall we look to the community to nominate those that have given of their time, talent and treasure to make our community a better place.  Whether this is a young person volunteering, someone who has served the community for decades, a business that is dedicated to making Northeast Nebraska better, or a fundraiser who goes non-stop to make great things happen, we invite you to nominate them for a Philanthropy Award.
Congratulations to our 2017 Philanthropy Award Winners!
Emily Afrank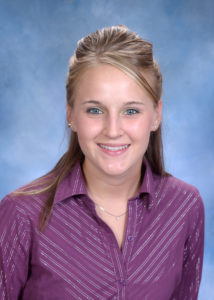 Emily Afrank embodies the spirit of this award through her tireless efforts to make Embrace Park a reality in Norfolk. As a pediatric physical therapist, Emily saw the need for an inclusive park where children of all abilities could play together. Her passion, enthusiasm, and dedication to creating this park has turned her dream into a reality and the groundbreaking for the park will occur in Spring 2017.  Emily is an inspiring example of how one person can truly make a difference.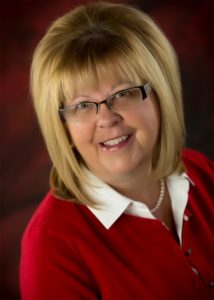 Lori Williams
The Great American Comedy Festival and For the Girls would not be the powerhouse events they are without the determination and enthusiasm of Lori Williams.  As the executive director of the Great American Comedy Festival she is instrumental in fundraising for the event that has become a summer tradition in Northeast Nebraska.  As one of the originators of For the Girls, she helps raise funds to fight breast cancer and support survivors.  Lori's passion for helping her community grow and thrive is evident in her work with these and several other non-profit organizations.
Mandy Wolff
As a third-grade teacher at Jefferson Elementary, Mandy Wolff has incorporated philanthropy into her classroom in a very meaningful way.  Each year since the Youth Philanthropy Contest's inception, her students have submitted and completed a philanthropic project.  She has helped over 100 children be able to give back to their community and learn about the joy of helping others.  Mandy's passion for philanthropy is changing the hearts of our future community leaders.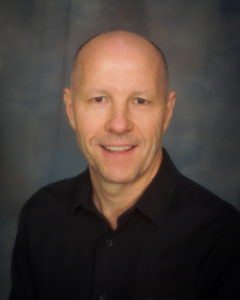 B & B Video
Brian Kreikemeier and the staff at B & B Video are masterful storytellers who use their gifts to tell powerful stories.  B & B Video doesn't just record videos, they compile, edit, and weave together moving stories that help non-profit and community organizations share their vision and passion for the philanthropic work they do.  Non-profits and organizations all over Northeast Nebraska have benefitted from the talent and generosity of this business's unique service.  B & B Video's own passion for philanthropy shines through in the work that they do for others.
Questions? Email: awards@philanthropycouncilne.org