The Philanthropy Council of Northeast Nebraska is excited to open applications for the 12th Annual Youth Philanthropy Contest. We are encouraging youth to think about how they can make our community a better place by participating in the 2023 Youth Philanthropy Contest. The goal of this contest is to help students learn about giving back to their communities in a hands-on, meaningful way. Students can use their creativity, compassion, and love of their community to make a difference, right here in their own backyards. Applications for the 2023 Youth Philanthropy Contest are now available!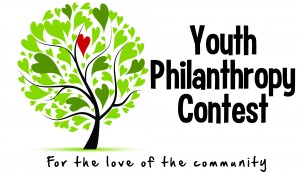 Before submitting your application, please read through the Youth Philanthropy Contest Guidelines [pdf].
Click here to fill out the 2023 Youth Philanthropy Contest Application. Applications are due January 18, 2023!