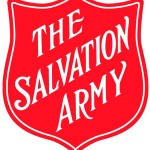 Address: 112 N. 7th Street, Norfolk, NE 68701
Phone: 402-379-4663
Fax: 402-379-9914
Website: www.SANorfolk.org
Directors: Captains R. C. and Miranda Duskin
Email: Robert_Duskin@USC.SalvationArmy.org
Mission: The Salvation Army, and international movement, is an evangelical part of the universal Christian church.  Its message is based on the Bible.  Its ministry is motivated by the love of God.  Its mission is to preach the gospel of Jesus Christ and to meet human needs in His name without discrimination.
What We Do: We are a church that provides physical, social and spiritual assistance to those in need.  We are most known for our Seasonal Assistance (Christmas activities) but we have activities year round including a noon meal 6 days a week, Food boxes, Rent and Utility Assistance as well as other General items for families in need.  We seek to give a hand up to those that may be struggling in life get back on their feet.
Area Served: From our Norfolk location we assist households in the following counties: Antelope, Boone, Cedar, Cuming, Dixon, Holt, Knox, Madison, Pierce, Stanton, Thurston and Wayne.
Wish List: We always need volunteers for the many facets of our programs: Food Pantry, Thrift Store, Landscaping, Meal Program, Nursery, Reception, Musicians, Drivers, Homework Tutors, Audio Visual Aides, etc. Items we are in need of include good resalable items for our Thrift Store, food, other household essentials and funds.
Number of Staff: 7
Number of Regular Volunteers: 15
Number of Board Members: 10
Year Established: 1989 in Norfolk, 1865 internationally
Endowments:
Capital Trust <$1,800 – Capital Needs – We desire to have $250,000 in this account for Capital Needs
Income Trust  $8,000 – To assist when operational shortfalls come
Bequest Language: We stress that it is always best for the donor to contact us directly to ensure his/her gift will benefit the corps, programs, services, or endowment. Our priority is always donor intent. Salvation Army Bequest Language [pdf]